The Farm Shop
All our wonderful products are here. From English Wines to traditional Beers from around the country. We have a well stocked shop that houses our butchers and deli counters.
In our shop you will find fresh fruit and vegetables, our vegetables vary throughout the year offering anything from your usual vegetables to a more seasonal selection. We are very popular for our local honey which is produced from bees on our farm and as far a field as Bracknell.
We have a wide selection of jams and chutneys from cottage delight and other producers, you will be able to find the perfect one to accompany your cheese board.
If its local beers you are after then look no further. our shelves are packed with the best local beers including, West Berkshire Brewery, Andwell,Two cocks and Loddon to name a few, along with local ciders, wines and Two Birds gin
Our eggs are the freshest around, only ever from our farm, and sold in our farm shop.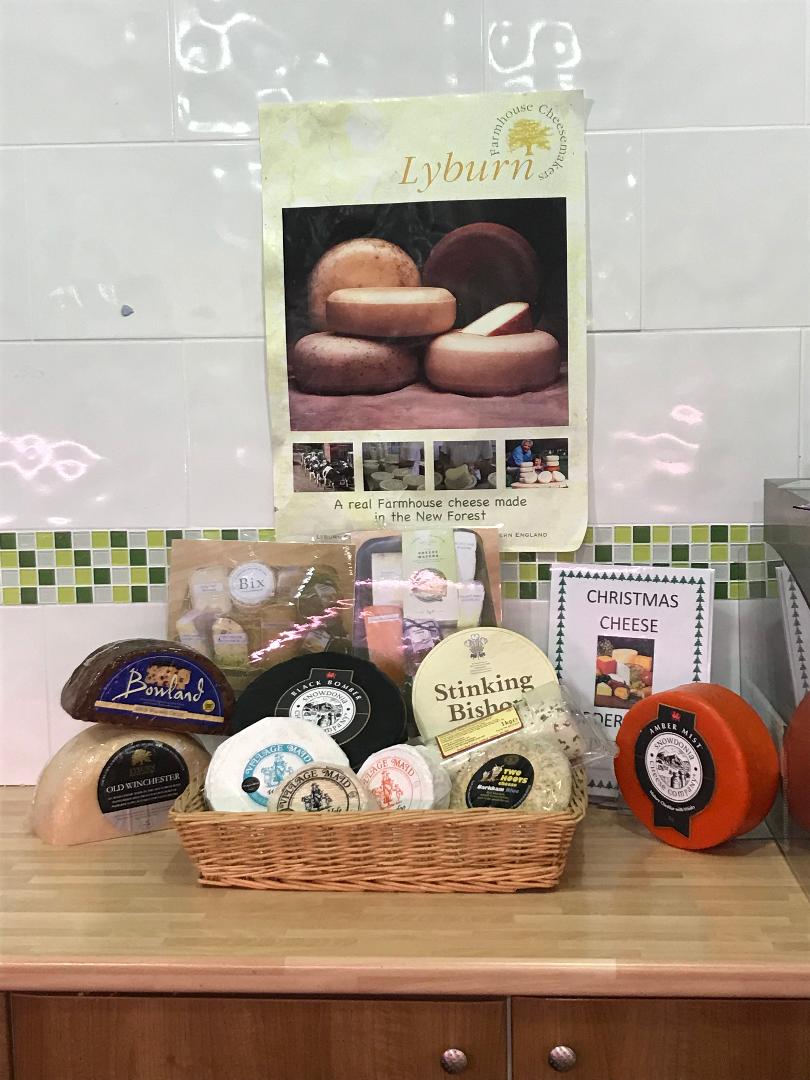 Christmas Orders
This Christmas, come and visit our Butchers team, They will assist you on placing your Christmas meat orders.
They will help you select what size of turkey you would need for all your guests at the dinner table, along other choices as goose, Duck, venison, gammon, Chicken, Pheasant, Lamb, Beef and Pork.
we also have a selection of sausages, sausage meat, pigs in blankets and bacon to accompany your Christmas dinner this year.
Unfortunately we are unable to take orders over the phone, so the only way to ensure you have all the meat you need this year, please come along and place the order with our butchers. we can only take orders up to 1st December 2018.
We are also taking orders for Christmas cheese and cooked meats at the deli counter. this is a great way to make sure you have all the cheese that you need. please don't leave it to chance as we can not guarantee that we will have the cheese you require as Christmas gets closer.
Again we are unable to take orders over the phone so the only way to place an order is to come in and visit the deli counter to place you cheese and cooked meats order.
A little something for the kids, if there good. this December are having tea with Santa. this includes a 45 minute play in the park and food and drink in the cabin with a visit from Santa. the dates are 15th, 16th, 18th, 19th, 20th and 21st of December from 4:00pm to 5:30pm. price is 12.99 per child includes a gift an a goody bag. for more information please speak to a member of the coffee shop.
Butchers Counter
Visit our highly experienced friendly butchers
They will advise on the best ways to prepare and even present the very finest meats for sale here at Lockey Farm.
For the summer time we specialise in meats that are going to be cooked outdoors on the the barbecue. We prepare them with rich and spiced rubs and marinades so they taste just great.
All of our meats come from local farms within a 12 mile radius. Lamb comes from our very own farm here in Arborfield, Chicken from Marlow, Beef from Hurst and Pork from Reading.
Every sausage you will find at our counter is made by hand by our skilled butchers, along with all other creations you will find here in the butchers.
We are proud suppliers of meat to Reading FC training ground.
contact us now